Events
Random Acts of Flowers holds many events throughout the year to raise awareness and funds for our mission. It's a great way for volunteers to get involved with our organization, and because we are a nonprofit, it is one of the main ways we keep our organization alive and growing.
Below is a sampling of upcoming events to support:
GASPARILLA ON THE GULF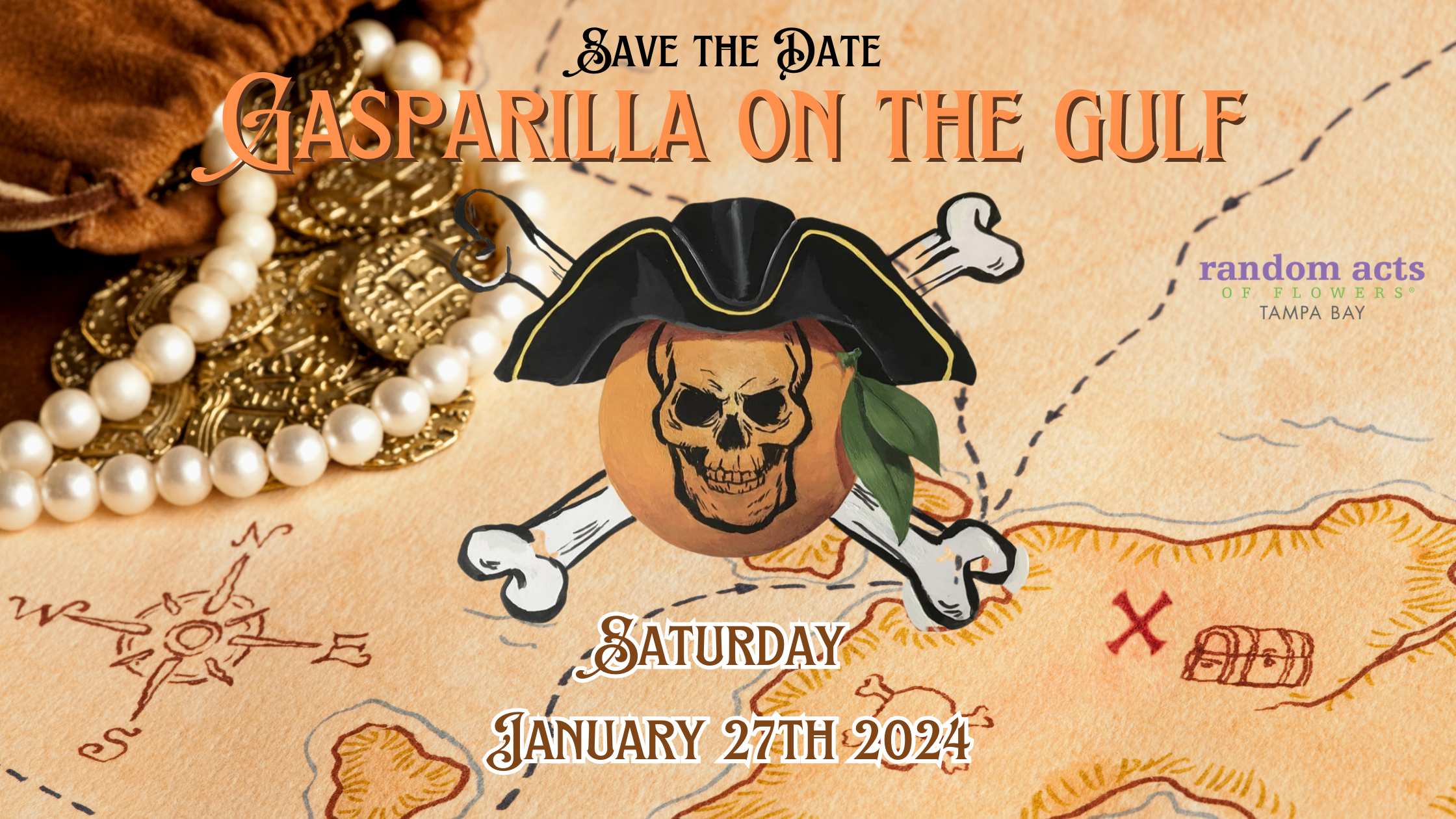 FLOWERS AFTER HOURS
This fundraiser is perfect for parties, church groups and team building. In it, a florist or other member of the floral community instructs attendees in a hands-on demonstration of basic floral design. Each attendee produces a floral arrangement they will take with them and a second arrangement that will be delivered to an ill or elderly member of our community, adding enrichment to our mission of kindness.
OTHER EVENTS
Our branches have also hosted events like the Groovy Flower Power Party, a '70s-themed bash, and Antiques, Flowers and Honey Bees, which included silent auction and a honey tasting.